Impact investing was introduced to the financial services industry almost a decade ago. The practice is used to generate environmental and social benefits alongside financial returns. It has become a great practice that has amassed more than $77 billion in assets with investment managers like Credit Suisse, JPMorgan Chase, Goldman Sachs and so many more. These prominent managers have added impact investments to their portfolios.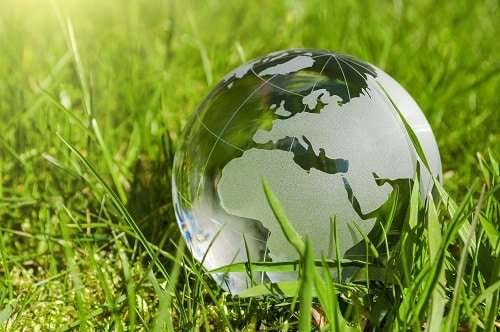 [This is a guest contribution from Harrisson Dawson]
However, as the investing practice has grown, it has developed some issues. For example, impact fund managers who have trouble finding companies that are willing and able to front large amounts of capital to make investments work. Other issues also include fund managers who mainly invest in privately held businesses. Companies who aren't ready to put capital to work create many challenges for fund managers, including posing a great risk, being highly diverse, possibly spanning many sectors and offering unpredictable returns. These challenges make it overwhelming to measure the social and environmental impact of investments.
Because of this, investment fund managers are able to market various products as impact investments. However, these offers can be confusing to investors. Fortunately, the impact investment business is becoming stronger and expanding, making the entire process more refined. This expansion of the business could generate enough money to improve human life and welfare all over the world.
The United Nations has estimated that it will cost approximately $3.9 trillion a year to reach the Sustainable Development Goals in developing countries, and impact investments could provide a good chunk of that. In fact, it's estimated that public and private sources could provide $1.4 trillion of the funds needed to reach this financial goal.
However, the impact investment business will first need to become more widespread or mainstream. This expansion will offer new investment approaches and the refinement the practice needs. Besides that, high-grade operation, more training for investors, clear measurement standards and specialized products can make it a more influential practice. Below are a few ways mainstream impact investments can provide environmental and social improvements worldwide.
How Impact Investing Can Become a Widespread Practice
Governments, asset managers, impact investors and entrepreneurs will all play a big role in the continued development of the impact investment industry. If it's going to have a global impact, there are certain things these groups must do. They include making the practice more professional, clarifying impact measurement standards, improving product development, and supporting impact-oriented businesses and social enterprises. 
Make the Practice More Professional
To facilitate growth, most individuals working as a hedge fund manager will need operating processes. However, many of them don't have the resources it takes to train employees properly. But, impact investors can help with this by convincing managers to share their knowledge. For example, ImPact, a coalition of investment firms, share what they learn about this investment process with everyone.
In the UK, Big Society Capital collects and disseminates information about impact investments. There, managers also openly exchange ideas about funds that will positively affect the industry and gain standing among limited partners. Exchanging ideas and knowledge in this way will enable the industry to establish consistent standards and become more professional.
Clarify Impact Measurement Standards
Many impact investment funds use more than one measurement framework. This means that investment fund managers use multiple impact measurement frameworks because no single one has the metrics to keep track of all of the environmental and social impacts in their individual funds or portfolios. It's a practice that greatly hinders the investor's understanding of the metrics applied to their funds or portfolio. Simply put, the impact measurement standards are too difficult for investors to understand and is an issue that should be addressed immediately.
Managers and industry entities must create a set of metrics for the environmental and social impacts that can be used consistently. For example, showing an investor who wants to finance improvement in education outcomes education-focused funds that compare their funds with others that have the same educational metrics.
Improve Product Development
One of the top concerns of impact investors is comparing impact investments with companies and their products. Basically, investors want managers to be upfront about the risks and objectives of individual products and their overall strategies. They especially want full disclosure for products that balance financial returns with nonfinancial impact.
Going even further, impact managers can create issue or sector specific products with impacts that can be measured consistently. Investors can also have a hand in this by setting clear intentions and expectations for nonfinancial impact and financial returns. The can also recommend themes for managers to focus on.
Support Impact-oriented Businesses and Social Enterprises
Mainstream impact managers have the ability to allocate more than $10 million in capital to promising companies, but few impact-oriented businesses and social enterprises have the capacity to come up with even 10% of that amount. However, this is an issue that can be fixed by big companies and government agencies. In fixing this issue, most of their efforts should be put towards expanding markets for social enterprises and impact investing businesses. This can be achieved by changing procurement practices to bring them in their favor, which will help them with their ability to scale.
CEOs of impact-oriented businesses can also be offered greater training and experienced board members to guide them as their own businesses expand. For example, a foundation who provides development training and support to the CEO of a nonprofit organization.
Conclusion
The impact investment practice is becoming so well-known that it has attracted massive interest from asset managers and major investors all over the world. These people have worked to formalize much of the infrastructure the practice needs to become mainstream. All the industry has to do is fix some of its major issues or find ways to negate any detriment they pose to investment practices.
However, one thing is for sure, impact investment managers must take the reins in resolving these issues. Although, they will need support from entrepreneurs, government agencies and investors. With the managers in control of these issues, impact investments can be put on equal ground with other investment practices. This equal ground will unleash the impact industry's full potential to respond to global environmental and social changes.