These finance, stock market, investing, and money memes that you see here have been posted on the Investing for Beginners Facebook Page that I run. I recommend liking/ following that page to get more memes into your feed.
7 Steps to Wealth:
What a side hustle looked like in 1989:
We all have no money:
Budgeting meme: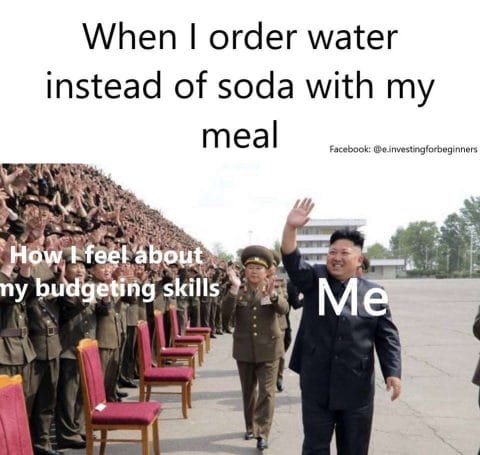 I try hard to save money meme:
The basics between stocks and bonds in an infographic:
Trump and Excel all in one meme?
I am very poor:
Saving for retirement:
Jim Cramer and a fantastic finance meme:
Warren Buffett always with the best investing quotes:
I've included the source in each meme posted. If you happen to use any of my original content, please link this website. Hope you had a good chuckle.