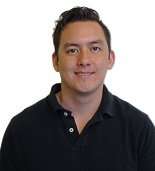 The stock market is intimidating and confusing, yet it is the KEY to attaining financial freedom.
What is financial freedom? It's the coveted financial situation where you receive a perpetual income stream from your investments– to unlock the life you've always dreamed of.
If you have a 401k, you have money in the stock market. But if you don't know how it works and aren't familiar with basic investing principles, you could be leaving hundreds of thousands of dollars (or millions!) of hard earned savings on the table.
The thing is, you don't need a background in finance to become a self sufficient investor. The free resources on this site can empower you to reach your goals, if you put in the effort. Learn it once and it benefits you for the rest of your life.
My name is Andrew Sather and I'm driven to help you decode the jargon of the market, investing and finance. You can get started on your path to financial freedom TODAY, by reading through the blog, listening to the podcast (6m+ total downloads), or subscribing to my free email newsletter for daily tips.
Stop working for money, put money to work for you.