Master limited partnership closed end funds, commonly known as MLP CEFs, are hybrid MLP companies that operate in the energy sector. Most MLP closed end funds are formed by larger energy companies that seek to restructure their low growth assets by replacing debt with equity.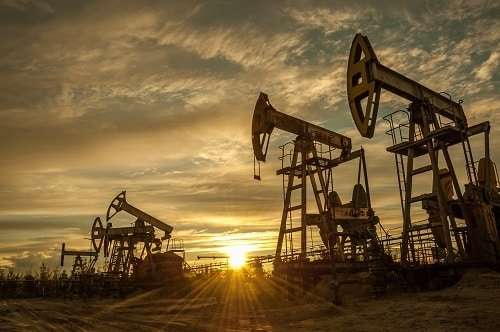 If you are an income-oriented value investor, MLP CEFs are an attractive investment as they combine a high yield, high distributions, and a tax-deferred income. In addition, if you keep your MLP CEF in a qualified retirement account and you invest in multiple MLP funds, you get the investment exposure you want, and you avoid the K-1 tax hassle.
The tax advantage of the MLP CEFs
In fact, the MLP closed end funds combine the advantages of corporations and partnerships because they issue publicly traded equity interests (units) but pay taxes as limited partnerships. To better understand the tax advantage, consider that most equity funds are RICs (regulated investment companies), which allows them to pass the capital gain taxes and income to investors and avoid taxation.
However, RICs cannot invest more than 25% of the portfolio in MLPs. Therefore, most MLPs are organized as C-corporations to invest exclusively in MLP closed end funds and pay the 35% corporate income tax.
The tax advantage of the MLP CEFs is effective if they earn at least 90% of their income from oil and gas products as well as natural resources that pertain to the section 613 of the federal tax code. So, if you are seeking exposure to the energy sector along with a tax-deferred income, MLP closed end funds can be worth considering. 
What types of MLP CEFs are there?
Since 1987, the U.S. Congress has restricted MLPs to energy, real estate, and finance; yet energy has become the leading sector. The MLP CEFs may be upstream (energy entities that explore and produce oil and gas), midstream (energy entities that gather, store, and transport oil and gas), and downstream (energy entities that distribute the fuels to residential and industrial customers).
Regardless of their classification, all MLPs share the main characteristics of the closed-end funds, which are:
Their share prices appreciate or depreciate based on the market demand and supply
They earn interest and dividend income
They distribute their capital gains to investors
In the MLP space, the distribution of income is the return on capital, and as a unit holder (not a shareholder) you pay tax on capital gains (unit distributions) when you sell your units. So, MLP CEFs distributions are basically tax-deferred.
The MLP CEFs metrics
Before investing in an MLP CEF, you should know the expense ratio, the leverage (level of debt), and if they trade at a premium or at a discount. The premium or the discount is calculated in relation to the fund's net asset value, and the share price.
For example, let's say that you consider investing in a closed-end fund with a share price of $25 and a net asset value of $28. In this case, the fund trades at a discount ratio of ($25 / $28) – 1 = -10.71%. If the share price were $28 and the net asset value were $25, then the fund would trade at a premium of ($28 / $25) – 1 = 12%.
To help you understand the MLP CEFs metrics, I have created the table below with 10 US Equity MLP funds worth considering:
Source: CEF Connect
Obviously, some MLPs have high expense ratios, but you should also consider the effective leverage and their distribution growth.
To wrap up, MLP closed-end funds are ideal for tax-deferred quarterly income, distribution growth and portfolio diversification. On the other hand, you should also consider the risk of the energy sector. For instance, a potential downturn in the energy sector may have a greater impact on your portfolio due to the high concentration of the sector.