The greatest asset you can grow that will pay the most dividends for your investment future is your own education. The learning never stops, and top investing podcasts like these help to educate and provide information daily. My top picks for the 8 Top Investing Podcasts are shown below.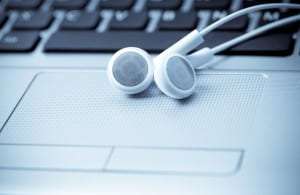 3 Top Investing Podcasts
1.  The Investing for Beginners Podcast
Investors naturally have a lot of questions when it comes to the market. The show does what no other investing podcast has done, actually bringing on a follower and answering all of their questions for the whole episode. The podcast launched with a bang as this format was used for the first 5 episodes. The hosts Dave Ahern and Andrew Sather also just talk between themselves on some episodes, tackling controversial topics such as the one about 4 Things the Financial Services Industry Doesn't Want You Know. To round it off, there's also episodes with expert guest interviews– like many other podcasts in the industry.
What's most compelling about the show is the emphasis on making the complicated… simple. Both hosts are well versed in value investing, which is the basic philosophy used by investing legends like Warren Buffett and Peter Lynch. The ideas behind this philosophy are as simple as buy low, sell high. Yet because the market quickly changes from bubbles to crashes, the podcast equips investors with the tools to use this madness to their advantage. It's very much a numbers based viewpoint, but the concepts are explained with entertaining stories and metaphors.
However you are hoping to pursue financial freedom, the Investing for Beginners podcast provides valuable education of both the widely accepted prudent investing principles– dollar cost averaging, diversification, dividends, etc.– and specific strategies and concepts to give you an edge in the market. Disclaimer: I co-founded this podcast. But as this is my second time around, I'm absolutely confident you'll find this podcast to be an essential resource.
2. The Canadian Investor
The average investor who is serious about attaining sustainable long term gains from the stock market should listen and subscribe to this podcast as well. Some of the valuable principles that are taught in the first few episodes include: DRIP, dollar cost averaging, diversification, valuation, and the effect of debt on your personal finances.
I appreciate the breakdowns of the income statement and balance sheet in episodes 6 and 7, and believe these are provide great guidance for investors trying to analyze stocks themselves.
While the show is required listening for any Canadian Investor out there, it's also a great resource for any investor trying to get more insight into buying stocks. One of the co-hosts Braden Dennis has a great value-based approach to the stock market and mixes components of "old school" and "new school" valuation techniques to find great stocks trading at fantastic prices. Definitely a podcast worth checking out.
3. The Investor's Podcast
One of the best tips about investing I ever heard was from Warren Buffett. He once said that he had read every book in the financial section of his local library by the time he was 12. The Investor's Podcast is an essential addition to your subscription list just for their executive recaps of various investing books alone. My favorite episodes are the first 30 or so in the archive– if you're gonna listen to this show, start there.
I also really enjoy the variety of guests that the show brings on. Including other business topics such as how to create an online business and how to profit from SEO is immensely valuable to the listeners. The content is very good and the answered question segment is a nice touch.
There's no better way to learn about wealth than from the people who've done it already, and this show really concentrates on that with its focus on billionaires. If you have any inclination towards building wealth and making smart investments, these top 3 of the top investing podcasts list are a necessity in your playlist.
Middle 3 of the Top Investing Podcasts
4. The Dave Ramsey Show
The best thing you can do to get started with investing is to get your own financial books in order. Getting out of debt and learning to live below your means will help you achieve your financial goals faster than anything else. This show is inspirational, educational, and also entertaining. Dave Ramsey shares his wisdom with his listeners on a daily basis, and had helped millions of Americans get out of the rat race of debt and impact their financial legacy forever.
The "debt free scream" showcased in some episodes captures the positive emotions and feelings of freedom characteristic of following Dave's plan. While I don't agree with all of his investing advice, as he heavily promotes only growth stock mutual funds, there are many ways to skin a cat and I believe his solution works best for most of the population. Dave Ramsey constantly shares guided wisdom about business, investing, money and life, and most definitely deserves a spot on my list of top investing podcasts.
This podcast is great regarding individual stocks and sectors analysis. Frank Curzio is very experienced in what he does, having once served under Jim Cramer and now hosting his own investing show. The analysis is always insightful and backed with good research, and his educational segments consistently bring good perspective into your investing decisions.
The thing I appreciate most about his insight is how it is almost always contrary to mainstream media, which coincides with my thoughts most of the time. For example, with many analysts being bullish as the S&P 500 reaches record highs, Curzio remains cautious and urges listeners to take some profits. I definitely agree with this thinking, and try to remember to "be fearful when others are greedy and greedy when others are fearful."
Although he doesn't label himself a value guy, Frank Curzio does look for stocks trading at a discount to book value as Ben Graham preaches. As a long term investor, I buy stocks and hold them as long term investments for at least over 1 year if not much longer regardless of the price it may fall to.  The show consistently has quality guest interviews and although I don't agree all the time, I find we agree more often than not.
6. Stacking Benjamins
The definitive resource for those who enjoy listening to light financial topics. The show is headed by two former financial advisors, and is by far one of the most entertaining shows out there. The hosts have a great sense of humor, and a wide variety of topics are presented and discussed. A must listen for anyone interested in financial planning and great ideas about saving money.
Stacking Benjamins is quite different from many other shows out there in that they release an episode multiple times a week. I thoroughly enjoy the "short stack" episodes, in which they interview an expert about a topic. I'd recommend listening through the archives of the short stack episodes to find some valuable investing and financial insights. This is an obvious choice for number 6 of top investing podcasts.
Bottom 2 of the Top Investing Podcasts
7. Motley Fool Money
This show does a solid job rounding up the latest earnings reports and news around the stock market from week to week. I appreciate the fundamental analysis that gets included with these recaps, and by listening to this podcast regularly you can get updated on the latest narratives around the stock market and Wall Street. The over-arching theme is buy and hold, which is a strategy that is great for any investor.
8. The Money Tree Investing Podcast
This is a show that isn't afraid to get a variety of different viewpoints and ideas. This is a weekly show, and each episode features an interview with a financial expert followed by an in-depth round table discussion between the podcast panelists. The early episodes really dove deep into the fundamentals of value investing, asset allocation, and index funds.