Podcast: Play in new window | Download
Subscribe: Apple Podcasts | Android | RSS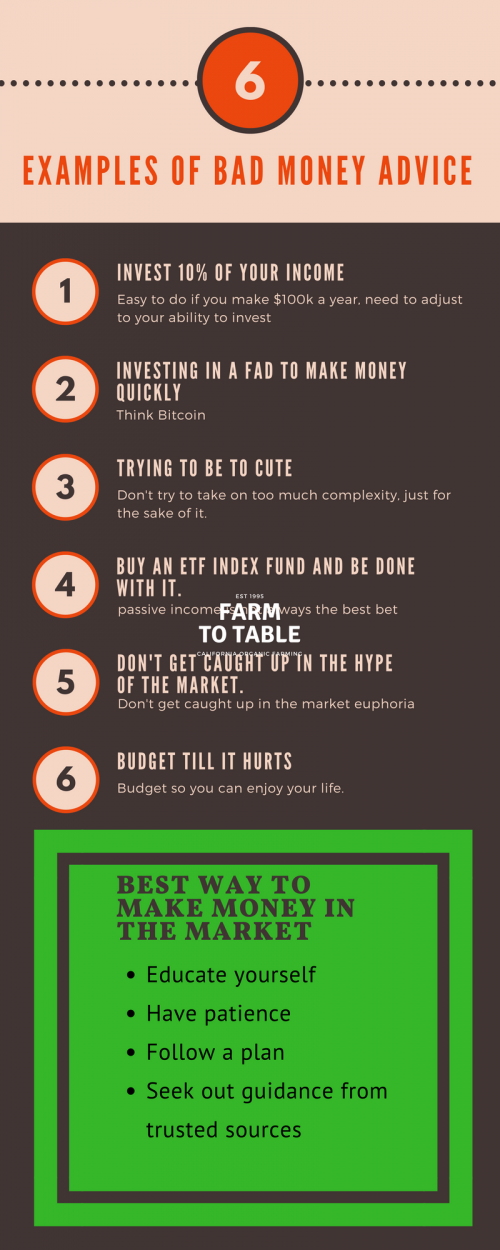 Welcome to episode 55 of the Investing for Beginners podcast.  Tonight Andrew and I are going to discuss some of the worst money advice you can get.
Invest 10% of your income
Investing in a quick fad to make money quickly
Try to get to cute and taking on more complexity just for the sake of it.
Buy a ETF index fund and be done with it.
Don't get caught up in all the hype of the market.
Budget till it hurts
Andrew: yeah so I kind of I kind of made a list here. It's kind of long try that keep it I'll try to be concise but you we always know how that goes right so.
You see all the time and the more that time goes on the more and more people go to the internet looking for advice on how to handle their money a lot of times you'll have people talk about hey I got $20,000 I got $40,000 maybe I have an inheritance what should I do what should I do what should I do? [click to continue…]