Podcast: Play in new window | Download
Subscribe: Apple Podcasts | Android | RSS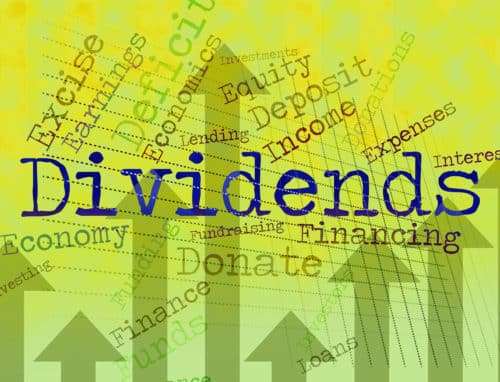 Welcome to Investing for Beginners podcast this is episode 35. Andrew and I are going to talk about the dividend discount model today.
So we're going to have a little conversation about a formula, this is something we haven't done a whole lot of, and without any further ado I'm going to have Andrew go ahead and start us off
What we will learn today:
What the dividend discount model is
How to find the info to plug into the model
Intrinsic value can be found using this formula
Works best for dividend-paying companies
Andrew: Yeah, actually I was just going to give a little intro. So Dave and I are working on something on the side. Still too early to say what it is yet.
But I'm excited because we're working on something big, and it's something that people have asked for. I think it's one of the best things you know we've ever done even with all these podcast episodes.
So today's episode is going to be kind of derived from that. Some of the lessons that we'll learn here really parallel. So I'm excited for this one. I also wrote an email earlier today about dividends, and obviously, I do that a lot.
But in a way it was relating dividends with evaluations, so this is kind of like perfect timing to take what we've been working on. Take what Dave's been working on behind the scenes and give you guys a sneak peek of what's to come in the future.
Dave wanted to start off with a dividend discount model or models that you have been worth looking at any kind of studying.
Dave: okay, all right awesome so well thank you for that. So dividend discount model, so this is a formula, and we're going to talk a little bit about that formula. [click to continue…]